Our Team consists of professionally qualified and experienced Chartered Accountants and other professionals. The team works under the able guidance of our senior partner CA Vivek D. Abhyankar for the purpose of providing specialized services in the field of Auditing & Assurance, Taxation & Consultancy.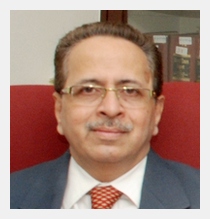 The pioneer and backbone of V D Abhyankar & Associates, CA Vivek D Abhyankar, has been into the profession of Chartered Accountancy for last 33 years. A person with a meritorious background, strong will power, sharp vision and optimal humanity, he has been serving this profession since 1980. He is the proprietor of "M/s Kelkar & Abhyankar", which has been a parent firm having its year of establishment since 1985. M/s Kelkar & Abhyankar is the first firm in Aurangabad to be certified positively by Peer Review Board of the Institute of Chartered Accountants of India (ICAI). A wide experience in the field of Auditing, Taxation, Consultancy and Income Tax Representations, he is amongst the few countable experts in Aurangabad. He has a long experience in every industry including banking, Insurance, Corporate, Governments, Trusts and many more. He had also been a visiting faculty for National Bank for Agriculture and Rural Development (NABARD). He has also worked as co-opted member for Aurangabad Financial Reporting Review Group of the Institute of Chartered Accountants of India (ICAI).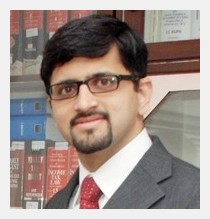 Meritorious, Dynamic and Visionary practitioner, CA Aseem Abhyankar, is attached with the firm since 2004. Graduate from Brihan Maharashtra College of Commerce (BMCC, Pune), Chartered Accountant in 2007 & Diploma holder in Information Systems Audit since 2008, CA Aseem Abhyankar has a wide experience in the field of Auditing, Taxation, Advisory, Consultancy, Representations and Outsourcing Services. He is involved in the routine operations, planning, execution, management & Business Development since 2007. He has undergone Personal Contact Program of ICAI while pursuing DITL (Diploma in International Trade Laws & WTO Issues) with the Institute of Chartered Accountants of India and is presently continuing with its academics and research. He has also been a visiting faculty for Entrepreneur Development Program for State Bank of India (SBI) for Accounts and Taxation related issues.  Further, he is a certified professional for QuickBooks Accounting Software for online utility.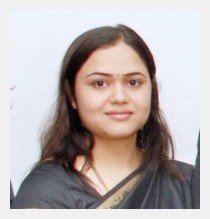 CA Pallavi A Abhyankar, a graduate from S P College of Arts and Commerce, Pune and a Chartered Accountant in 2007, has been working as a partner with M/s V D Abhyankar & Associates since September 2008. She has completed her academic articleship through M/s B K Khare & Company, Pune wherein she had absorbed a wide experience in audits of Multi National Companies. Since her engagement in the firm, she has been looking after the outsourcing services division for Aurangabad as well as Pune Location. In addition, she is an expert in Portfolio Management and is taking care of the said department since 2012. She is young and responsible professional with lot of vision for the firm.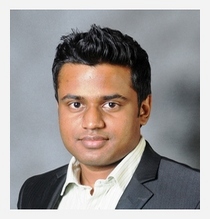 Graduate from Symbiosis College of Arts & Commerce (Pune), CA Nishant Mantri has been into this profession since 2011. A person with enthusiasm & knowledge, CA Nishant Mantri has joined the firm in 2012. He has a focused area of work in Project Financing, Auditing, Consulting and Corporate Management. He has also developed his skills in Consulting for Subsidies & Incentives for Central & State Government. Further, he has completed his Diploma in Information Systems Audit (ICAI) in 2012. He is presently undergoing Company Secretarial Curriculum at final level from Institute of Company Secretaries of India (ICSI) and also Masters in Psychology from Dr Babasaheb Ambedkar Marathwada University (BAMU). He is a person with young blood, unique thoughts and zeal to succeed which has always motivated the firm for further development.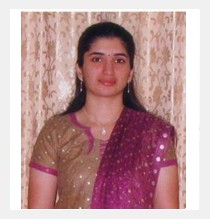 A sincere chartered accountant with positive attitude. Joined the firm in July 2014.She has acquired her professional degree in 2012. She has experience of statutory audit & internal audits of listed companies, bank audits and Tax audits. She has also worked on XBRL, Maharashtra VAT & TDS. She is in charge of Pune branch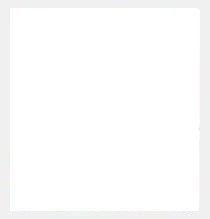 A Chartered Accountant with sincere abilities and knowledge is working with the firm since 2008 in capacity of an article and continued with the firm after becoming a CA in 2014. He has acquired his expertise in Statutory Audit, Tax Audits and Balance Sheet Finalisations. He is known for his systematic approach to conduct audits and complete it in timely manner. Dedicated towards hard work and commitment he is handling operations in the firm. He has completed his graduation from MMCC College Pune in 2006 in distinction.
In addition to the partners of the firms, two Chartered Accountants are working on the payroll of the firm along with 2 Senior Managers, 12 articled assistants, 3 clerks & other sub-staffs.